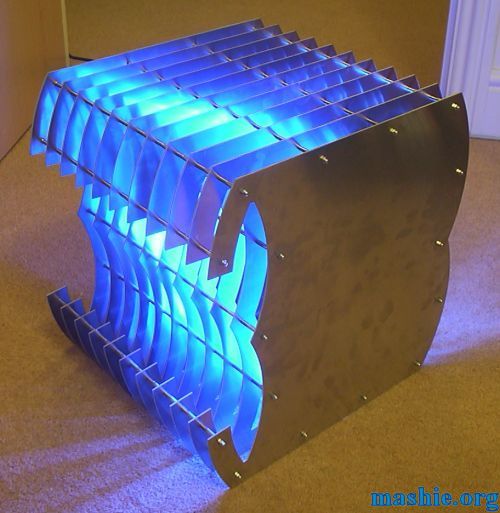 And of course I can't resist to have a picture with the light on. All the parts had a perfect shape/fit, all I had to do was to deburr the edges with a 400 grit sandpaper before they were fully usable and safe.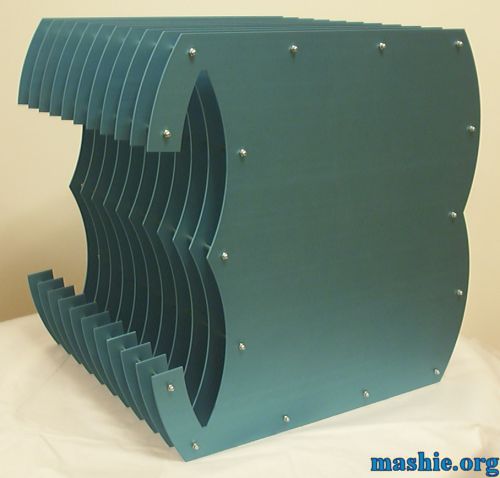 The case was taken apart again and sent off to
Colour Anodising Ltd
to get anodised. This is the result when it got a shade of ice blue added.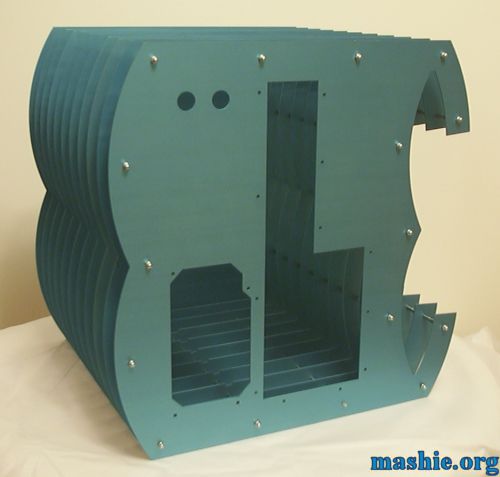 The colour in real life is more blue even though the camera didn't agree on it.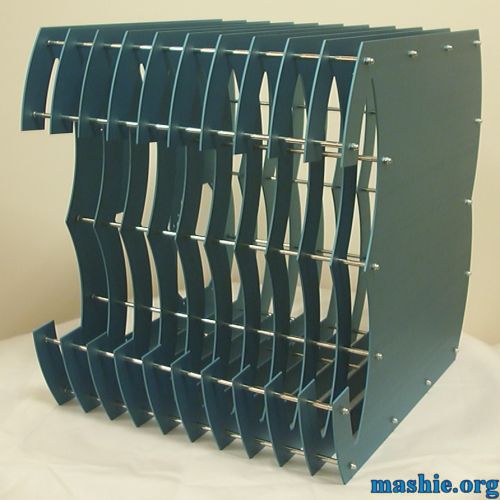 All of a sudden the chromed spacers stand out as well as the domed nuts.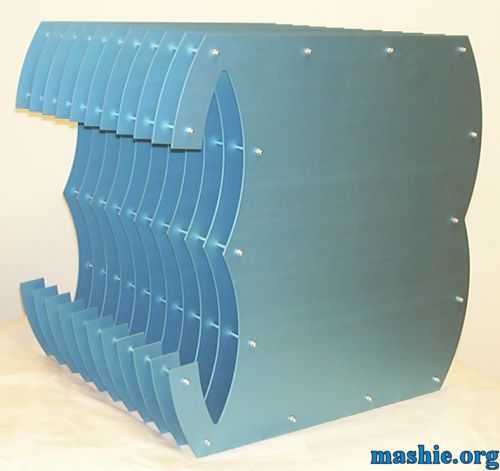 With the flash on the case looks completely different.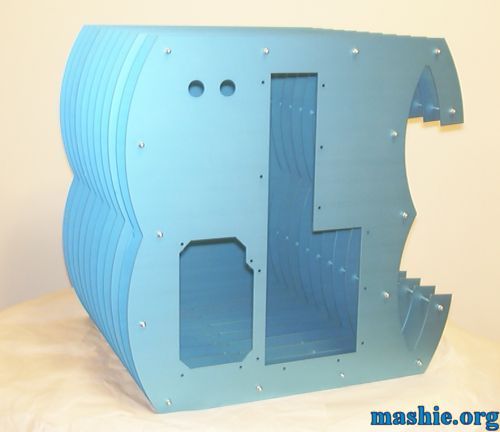 The finnish looks like brushed but it is the way anodising turns out by default.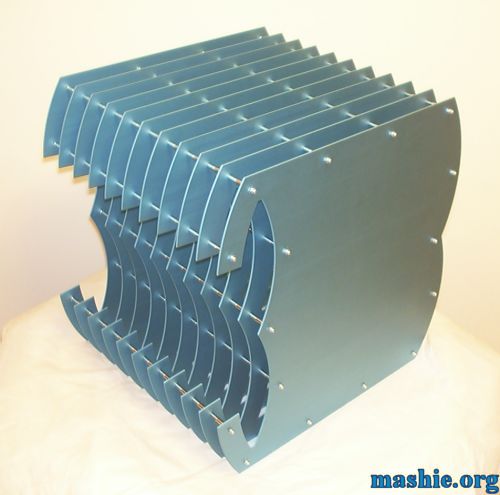 And an isometric view over the case before the installation of the internals begins.