Finally time to do some actual construction work and not only cleaning old hardware which seems to be the most common case lately... So with the case being built by MDF board has a few advantages, the main one is to have it all precut in store. However next time I will make my life easier by drawing out the cut pattern in CAD as well instead of trying to place out all parts on the fly in store to generate as little spill as possible. Here we have the bottom half of the main frame laid out to see if it fit.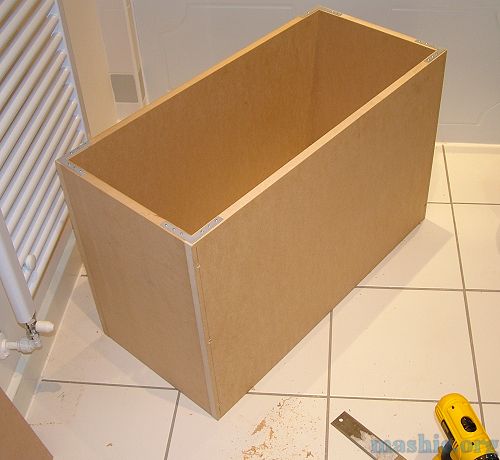 The box is slowly drilled and screwed together using 2.5" screws and L-brackets to get the angle square. The brackets will be the rear of the finished unit btw.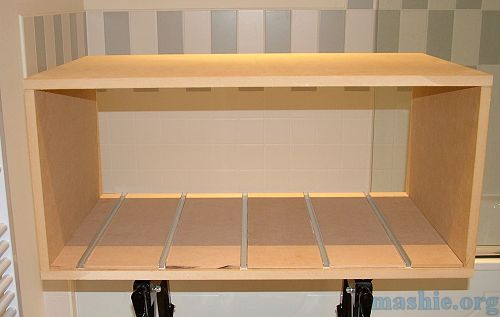 The outer layer of MDF is 18mm (3/4") while the internal spacers between the aluminium profiles are 6mm (1/4"). The spacers and the profiles are simply attached using PVA glue.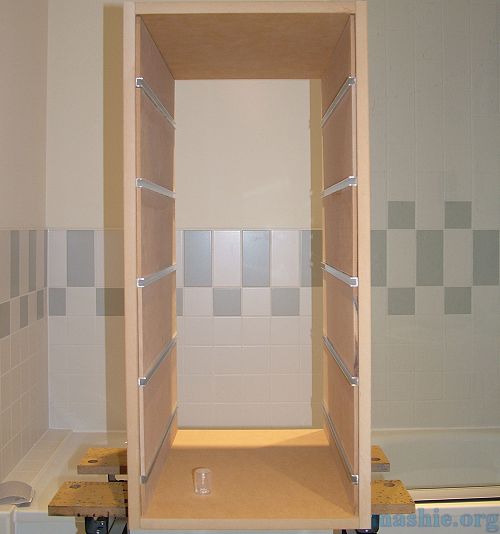 Profiles and spacers on both top and bottom glued in place. With nearly 1" thick material this unit is getting heavy.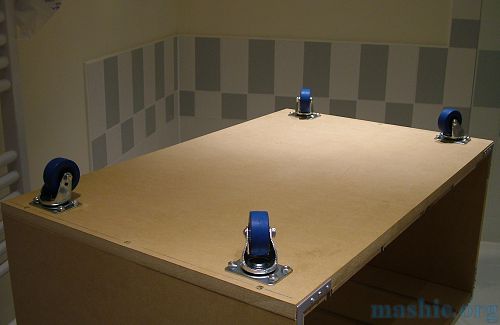 To make the now quite heavy unit movable four castor wheels were added.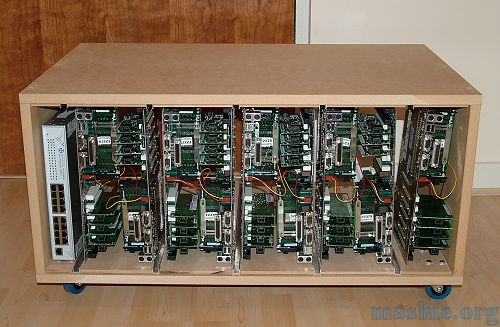 With the assembly of the outer frame done I was curious to see how it all looked like with some hardware in place. Next step will be to make the hardware trays before continuing on the outer texture/finish. I will definitely go for a techno/armor kind of look.