Read about the remake of the classic Udat case.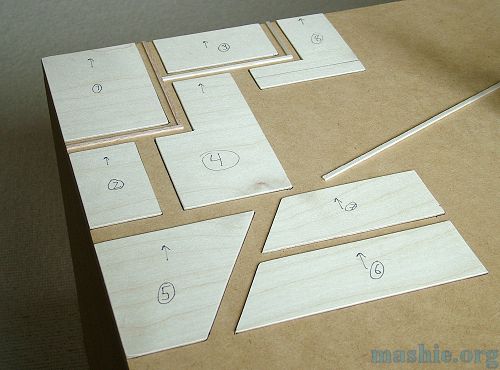 The work has started to give the outer shell a more interesting look compared to bare MDF. The armor plating is done using 2mm plywood and some balsa wood.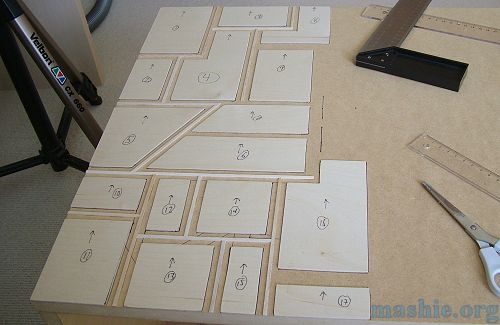 Slow but steady progress, this will probably take the whole next week to get done...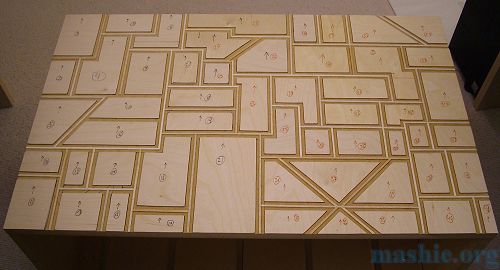 Measure, cut, sand, glue, measure, cut, sand, glue... repeat 54 times and this is the result.

The top has all the wood work done, just going to add some details tomorrow before it is ready to be painted.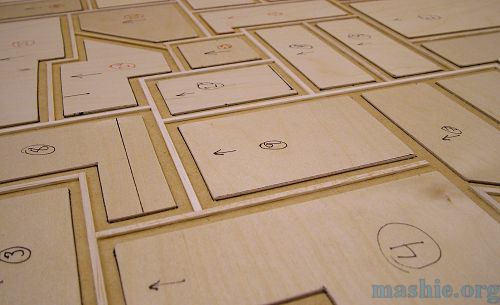 The plates are 2mm plywood while the ribs are balsa wood. The biggest advantage of balsa, it is dead easy to cut so a scissor was all that was needed. Then just put it all in place with some cyanoacrylate glue.
After some more MDF cutting making a removable front panel the whole unit was painted. First two layers of MDF primer, then two layers of matt black acrylic and finally a bit of magic (drybrushing with brass and pewter colored paint).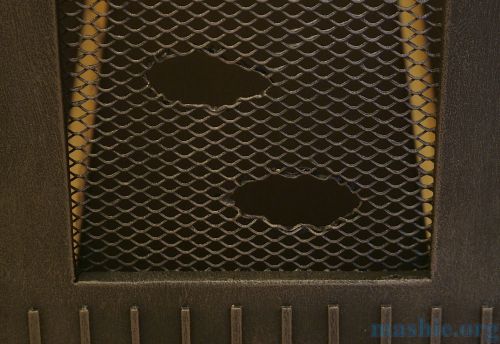 It is quite easy to make a ripple in aluminium mesh, just cut out a small piece with a wire snip and then bend the sharp edges inwards.