Read about the remake of the classic Udat case.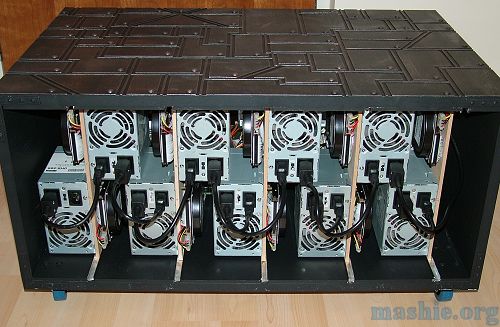 Project Tranquillity is done!

For those of you thinking cooling will be an issue, trust me, the nine fans in the PSUs case a nice little storm across the case. You can also see the short mains leads that has been custom made to keep the wire mess to a minimum.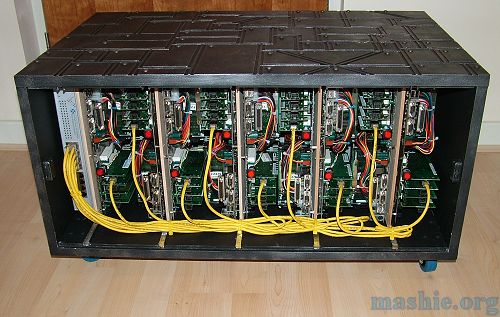 The management network has been installed and another 10-15 cross-over cables will be added later. The red power buttons are illuminated and act as power LEDs.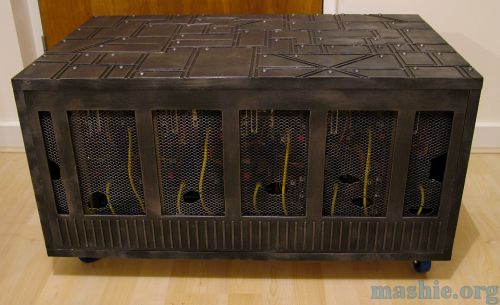 And finally, everything assembled and ready to be used.

Until next time, have fun.