While waiting for parts to show up I tested the
Noritake graphic VFD
that will be mounted in the hole on the left side of the case. With 4032 bright pixels to play around with a Oenone logo was quickly built in
LCDC
, I'm not 100% satisfied yet so it will most likely be changed later.

No question about what graphics card that will be inside, thank you very much for your support ATI.

One more familiar logo describing the content of Oenone.

Well the computer was built to run this game so why not make a logo.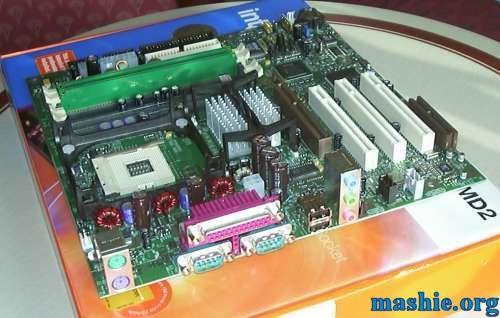 One little Intel D850EMD2 with far to many useless ports on the back.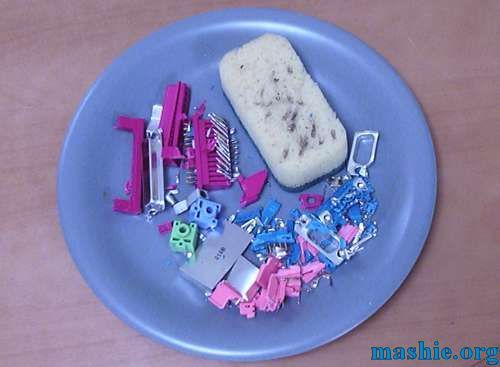 So after a little bit of violence and soldering.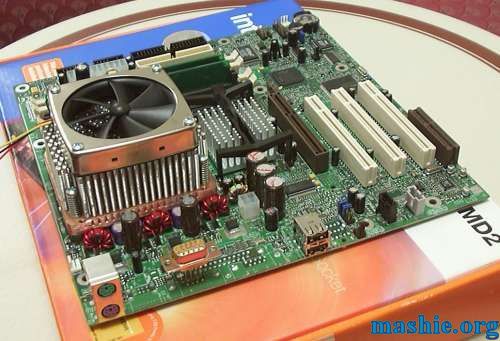 The motherboard is much much cleaner. The Swiftech MCX-4000 had to be modded too so it could fit (one row of aluminium pins removed).