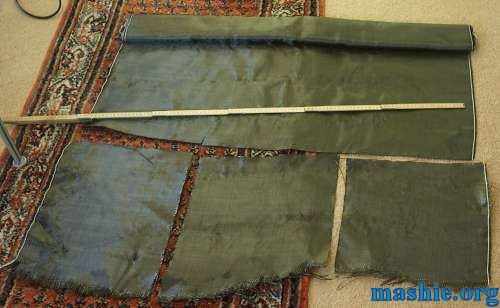 This is a very interesting material, more precisely Carbon Fibre fabric.
It is first with proper lightning that you can see the full glory of this space age material. The three pieces cut out will become the motherboard tray. Right now they are waiting for the
West System
epoxy resin to be mixed and applied.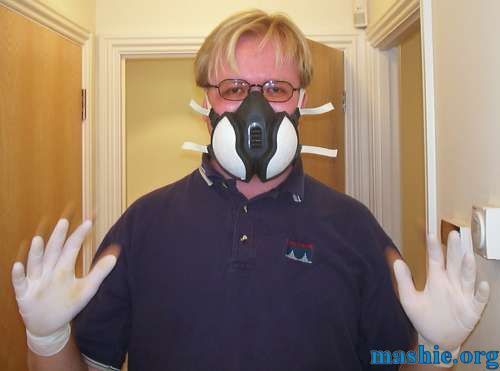 I was expecting the worst regarding fumes before I mixed the epoxy the first time. Funny thing was that when I removed the respirator after the job was done I realized the epoxy was almost odorless. So from then on I only used Latex gloves for protection when working.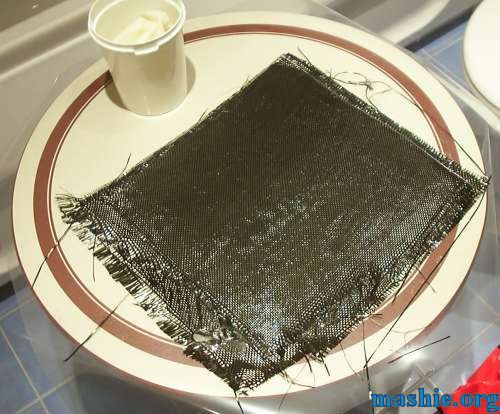 Four thin layers with epoxy and three layers with carbon fibre fabric waiting to get dry.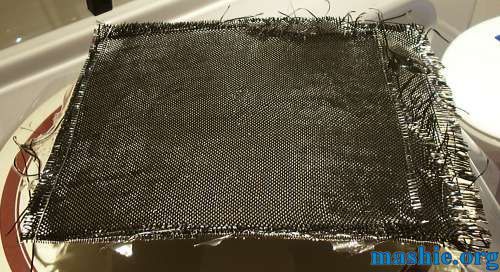 The epoxy resin has dried and this is the result on the rough side that was facing up.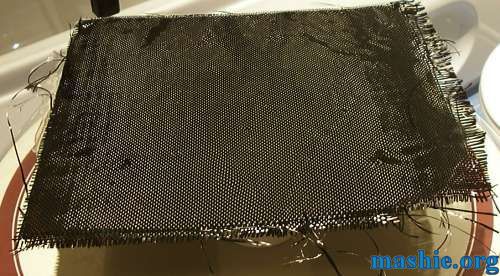 This is the other side which is more like a mirror (which I bet you can't tell from the picture though).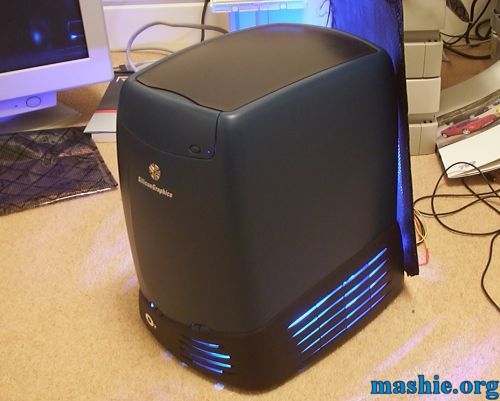 While the aerosol wax was drying on the next mould I tested out the lights provided by the nice guys at
Kustom PCs
. Four 4" blue CCFLs gives a really nice glow.