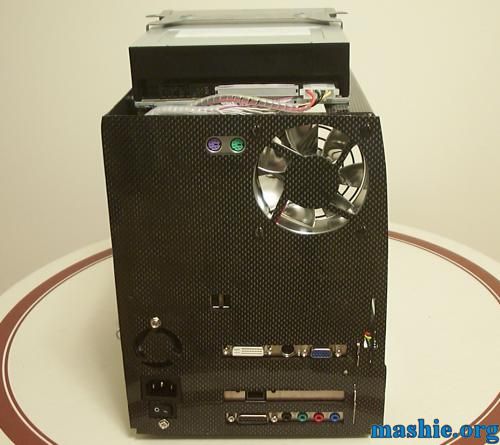 Just a little show-off of my wire wrapping skills. The IDE cable for the DVD is rounded in one end and normal in the other, the reason is that flat cable did not fit in the back and a round cable didn't fit at the front inside the shell. You got to love tight spaces, always a new challenge when you least expect it.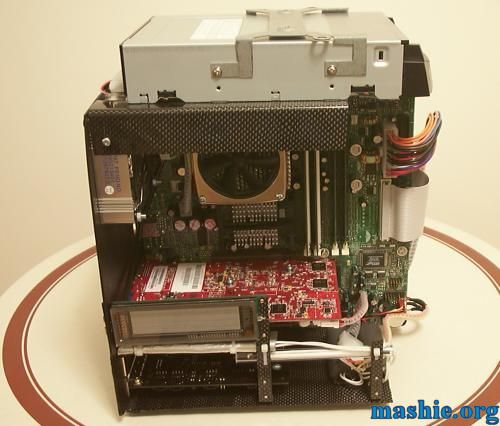 Aluminum housed fans rocks, especially when you can use them for mounting stuff. Here I simply drilled a hole, tapped it and inserted a M3 screw holding the DVD.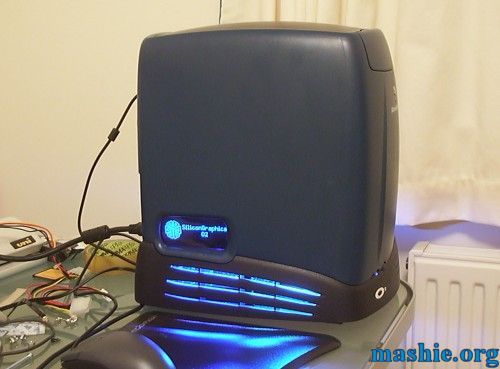 First test to see if the wiring was working after the shortening, slicing and wrapping.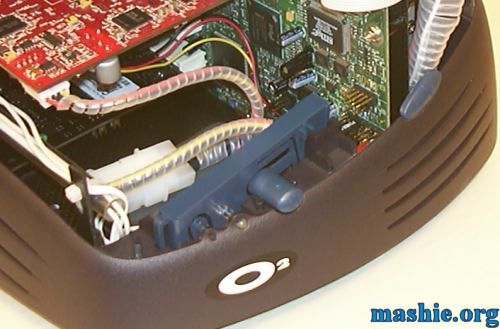 The few remaining pieces have been added. The old volume controls have been a bit smaller and glued in place to give enough clearance for the motherboard. A small micro switch is glued in place behind the power button. To the left of it is an acrylic rod used to redirect the light from the original green and yellow LED to the front, the blue CCFLs provide the light now.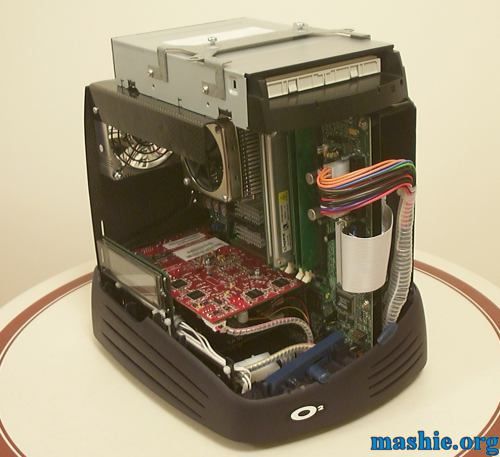 Start of final assembly, the bottom piece is attached to the chassis using 4 nuts at the bottom.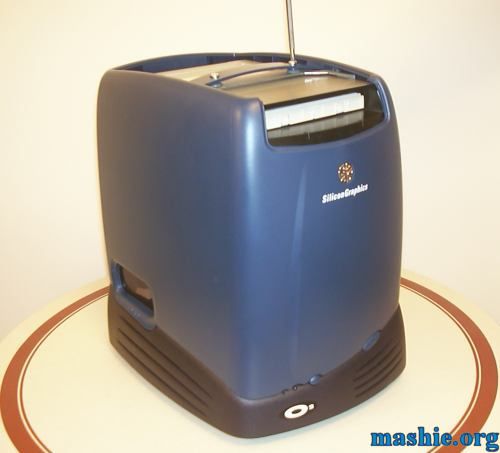 The top piece is added and attached using 2 screws to the bracket on top of the DVD.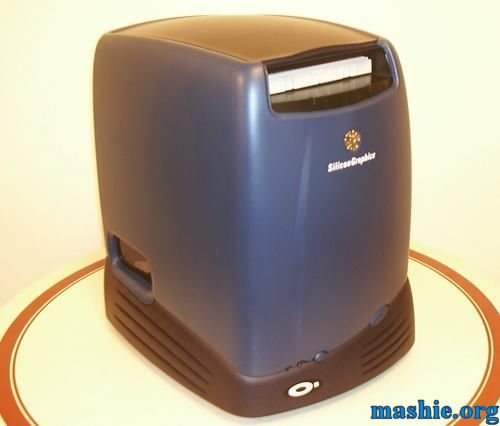 The top is simply snapped in place using it's original locking mechanism on the back.