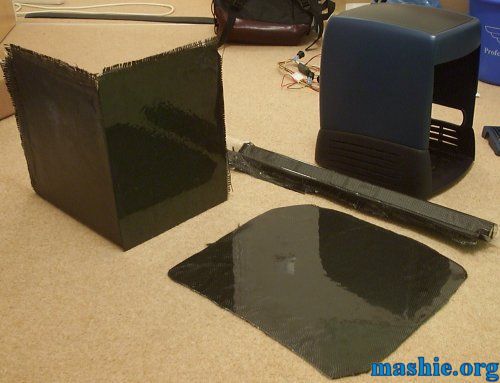 An overview shoot with all pieces made, hopefully they will be enough to complete the project.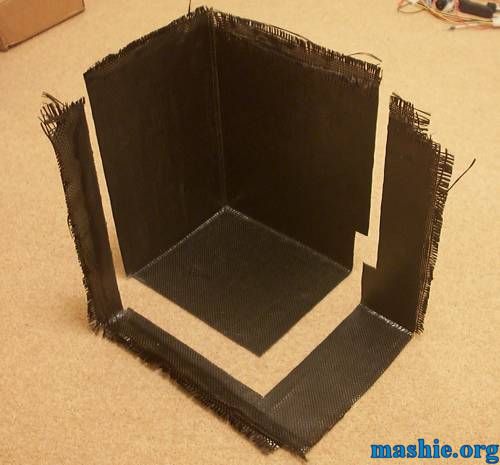 The first cut to size done. A normal cut off wheel on a Dremel works excellent to cut Carbon Fibre laminate. Just remember to hold a vacuum cleaner in the other hand while cutting collecting the dust since it is very nasty and harmful to breath in. Not to mention the itch it can cause.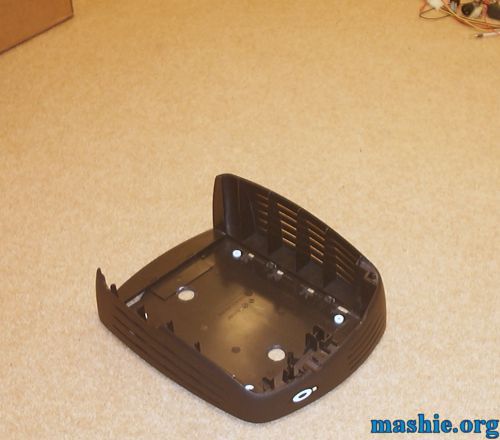 The bottom of the O2 skin was cleaned up with the Dremel so it got nice and flat inside.
After a few cuts, measurements and re cuts the piece did fit.
Some more material removed to get a suitable height.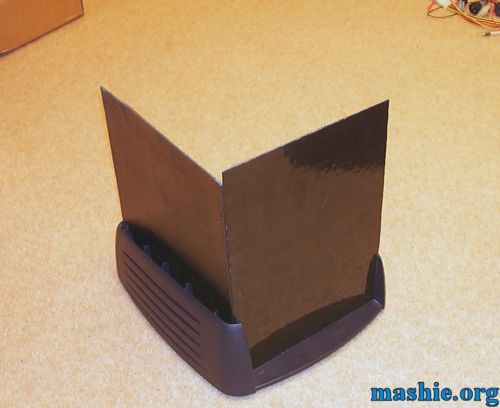 And this is the way it look from behind.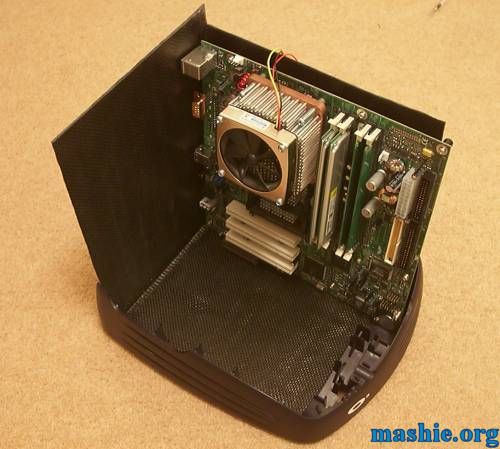 Yet again I'm far to close to the margins to feel comfort at night. Nah not really, the fit is perfect. Lucky the motherboard wasn't bigger.