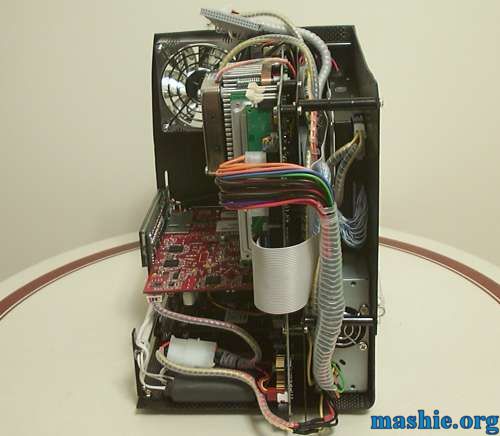 By wrapping the wires the airflow to the PSU was increased a lot.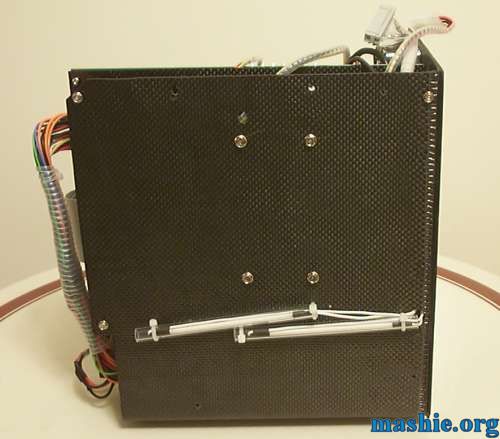 Not really an exciting shot, just shows the screws holding the HDD using mounting holes on the bottom of the drive. Also the two blue 4" CCFLS mounted, that you only could see the inverters for earlier.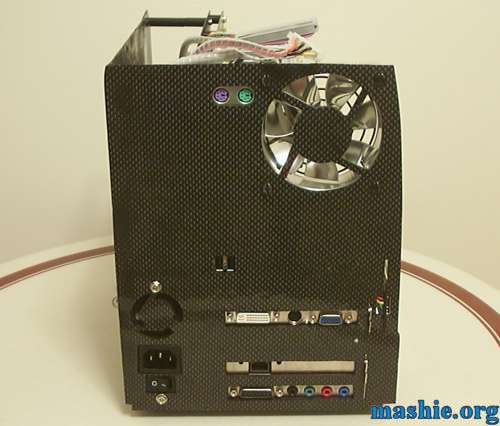 And the rear with the fan screws colored black, no further fan guard will be added. The thingy to the right of the ATI 9700 is the VFD. It had to be mounted halfway through the backplane to line up properly with the hole on the side. I did consider cutting the PCB for a while but this was a better choice in the end.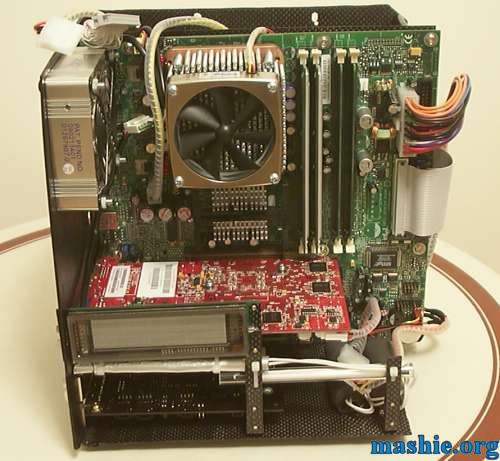 The CCFL under the VFD has aluminium foil on it to direct the light downwards only. It was a bit annoying when it illuminated most of the VFD.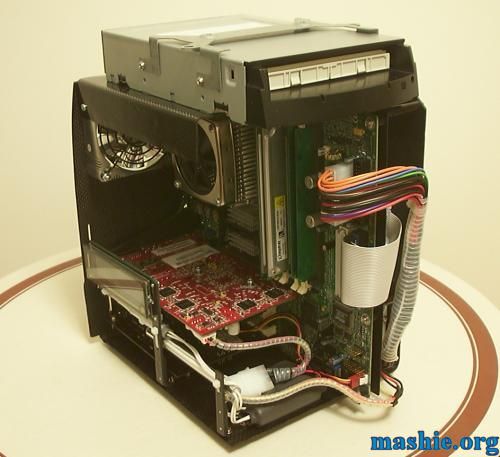 The DVD drive is really good at hiding wires.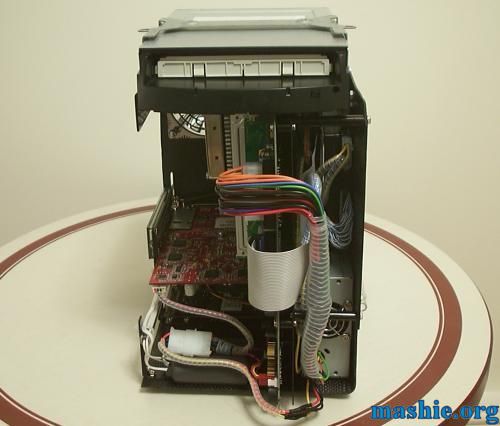 The strange bracket on top of the DVD is the only part remaining from the original chassis. Since it had a few threaded holes and such for mounting the plastic shell it was easier to keep it. About 80% of the original bracket had to go before it was acceptable to use.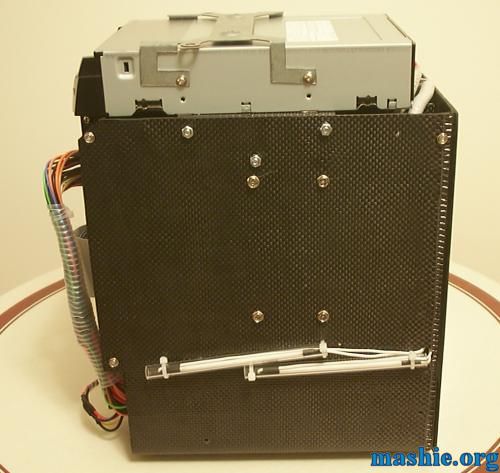 As you can see the bracket is mounted in the top holes on the DVD while the DVD itself is attached to the case using the holes on the underside.