Hmm, a millenium bug, how do they look like? Well as always I turned to a trusty friend, Google, and after some time searching I had a nice collection of images on bugs, insects and other nasty stuff. None of which really looked like the one I had a mental picture of though.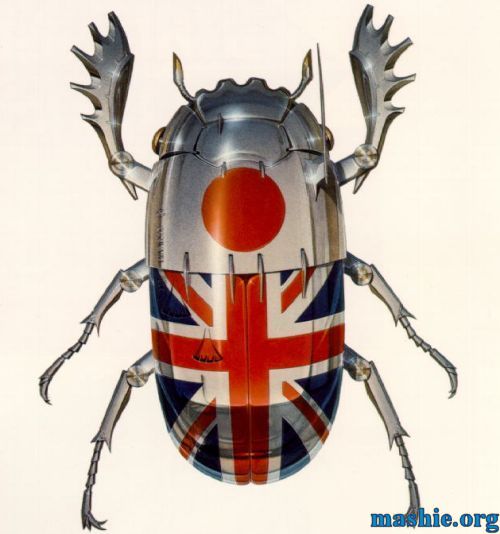 However, the artist who draw this image must have read my mind, this looks very close to the bug I was thinking of.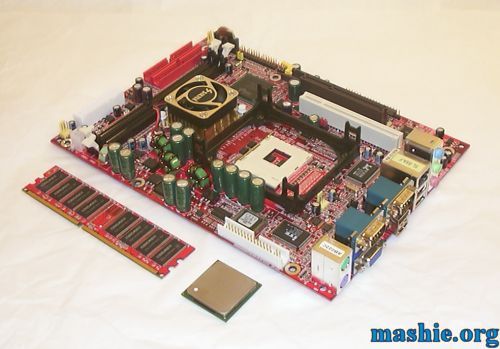 I didn't want a fat nor huge bug so an ATX motherboard was out of the question, even MicroATX was too big for my taste. The only motherboard I could find suitable was this dead sexy Soltek B8A-F which you only can find in Soltek Qbic barebones.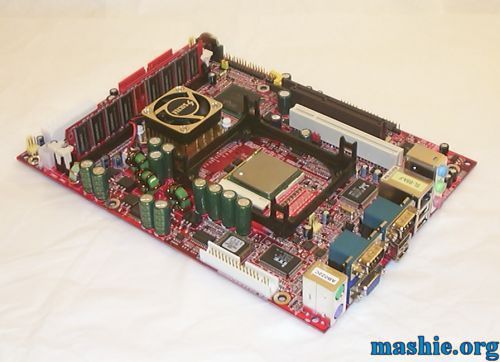 The Kingmax PC2700 333MHz 512MB DDR Red PCB memory and the 3.06GHz/533MHz Pentium 4 has been installed. This is the first time I will colour coordinate the computer components used in a case.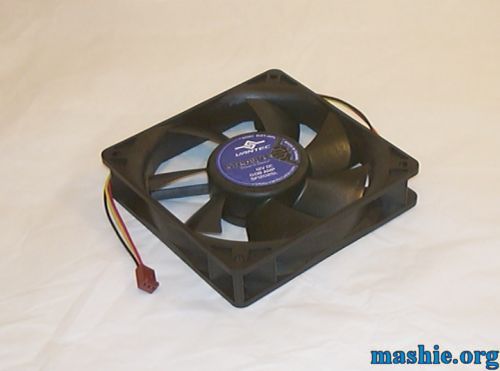 This Vantec fan will be the only fan used to keep everything cool. The priority is silence before performance, even if I plan to get both this time.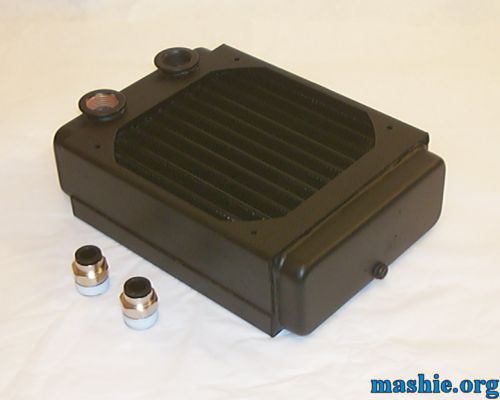 And the fan will cool off this ThermoChill 120.1 radiator. Finally a smart design where you can use any kind of fitting you want and not only what the the manufacturer decide you want.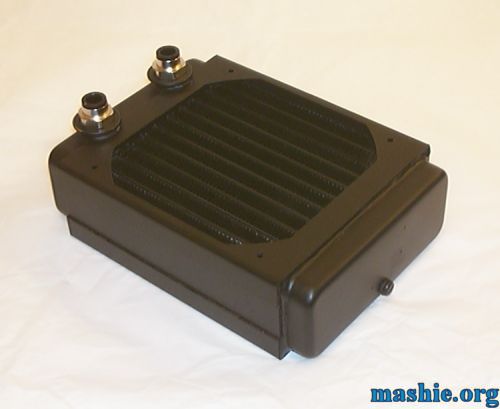 The two 8mm OD push-in fittings were installed quickly.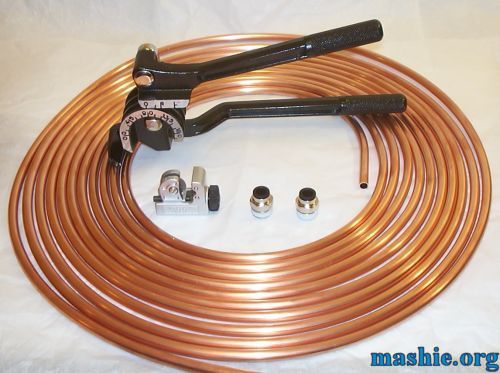 10 meter 8/6.4mm copper pipe together with bender and cutting tool will be used to connect all wet parts (hopefully not wet on the outside).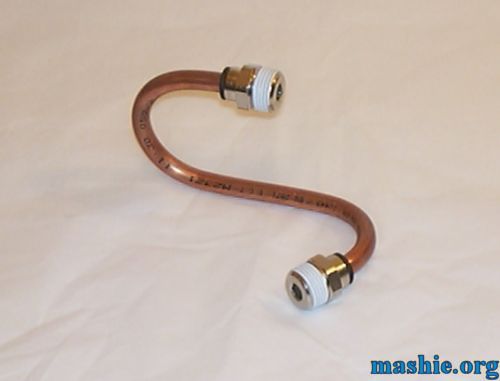 Since I never seen anyone use the combination copper pipe and push in fittings in a computer case befoe I had to do a proof of concept plus check the bendradius produced by the bender. The push-in fittings worked fine with the pipe and the best bendradius the bender could archieve was 25mm.