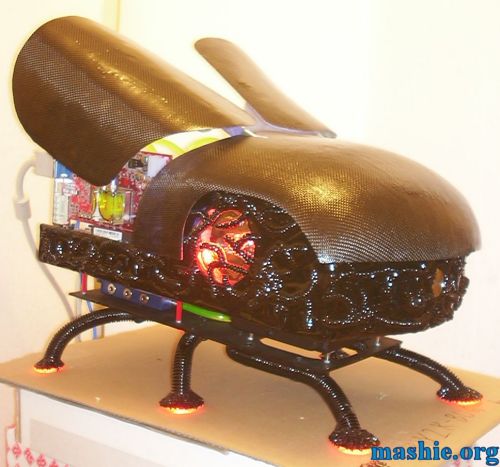 The wings have been installed, this was a full days work to measure, cut and tap two aluminium profiles to use as arms. The plastic arms were replaced for two reasons - being UV-reactive and due to the shape making the install of extra mounting surface difficult.

This is how the wings looks like in the lower of the two "ON" positions. When the bug is off the wings are completely folded along the body.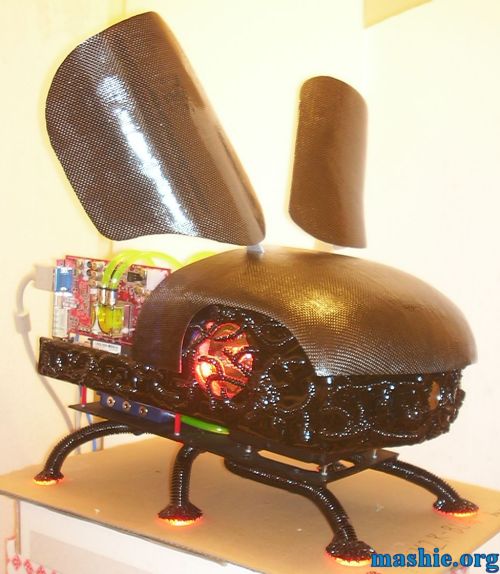 And this is the result when the switch is flicked to the other "ON" position giving easy access to the DVD drive inside the back of the head.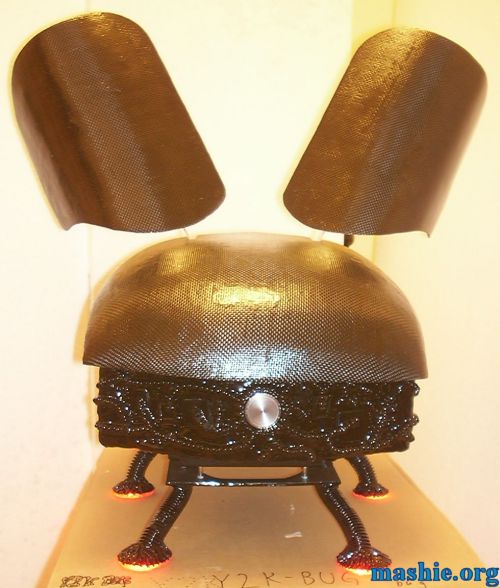 The carbon fibre is still looking rough since the final layer of clear resin isn't added yet.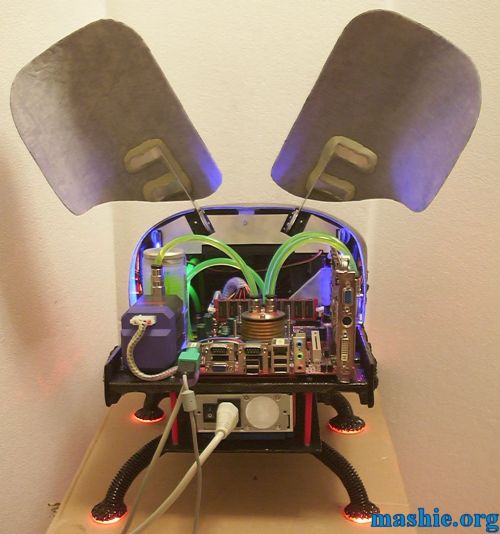 Here is a view of the inside, you can see how the aluminium arms are glued to the shell with yet again - Milliput.
The inside of the wings and the shell will get a coat of matt black. A pattern of UV paint might be added if time permits. Next on the list is to do is a rear panel that will cover the PSU and hold the cards in place.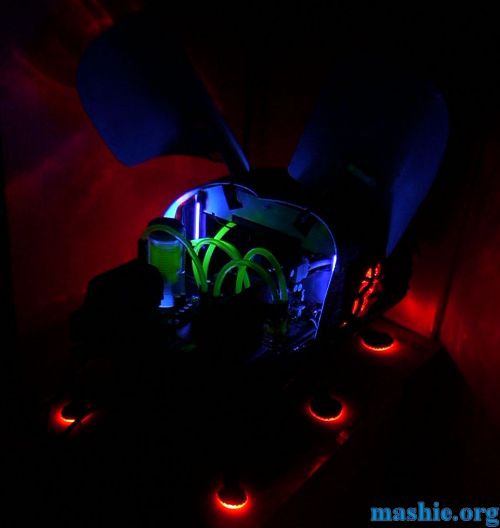 Not much fun adding a lot of pretty lights if not taking a shot in the dark.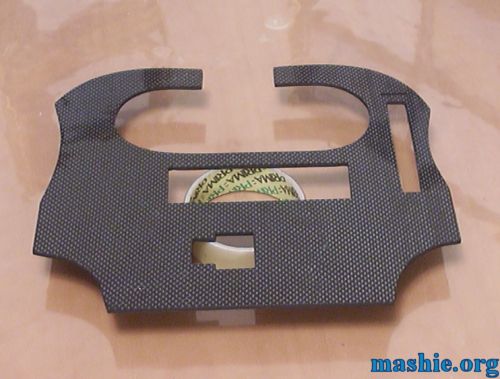 The piece that started off as a
carbon fibre guide
got some more work put into it, ending up as the rear panel for the bug.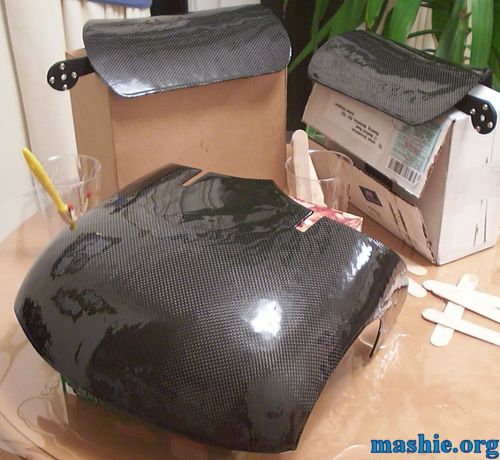 The carbon fibre shell got a thick layer of resin added of the same kind as used on the techno organic side panels. Almost hard to imagine the two layers of t-shirts underneath...