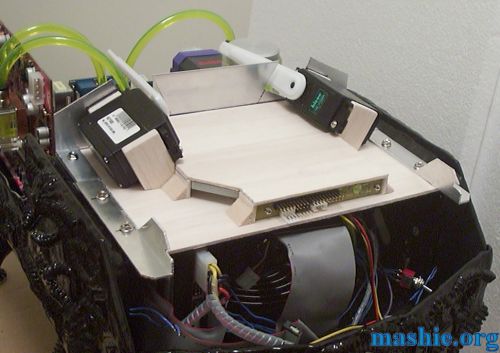 A clip mechanism was cut out from an aluminium profile to hold the head piece of the shell in place. The upper baseplate together with the profiles are attached to the bug with the harddrive screws.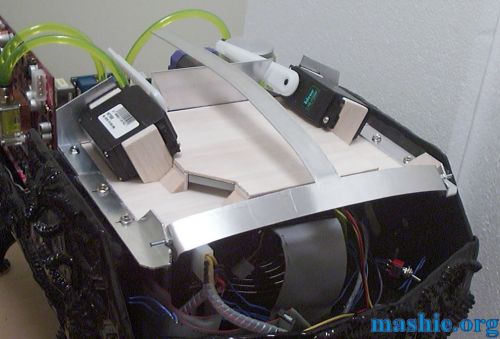 The other half of the mechanism put in place to show how it will fit. The leg facing the back was later cut and bent so a single bolt is all that is needed to hold the head shell safaly in place.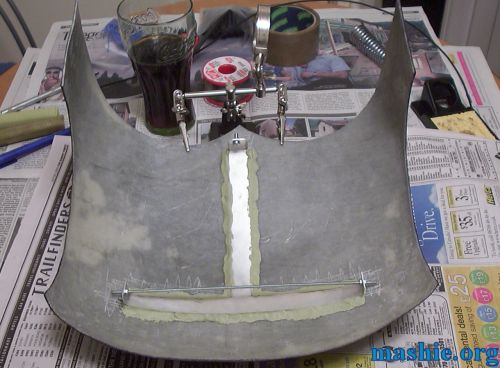 Milliput was used again to attach the top piece to the shell.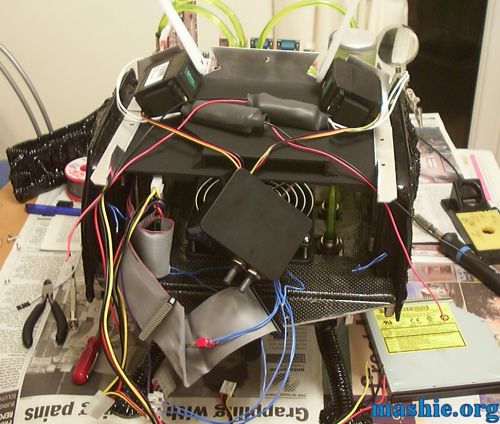 The internals of the head is a bit of a wire mess. Almost impossible to see that the upper baseplate has been painted and that the aluminium has been brushed with steel wool.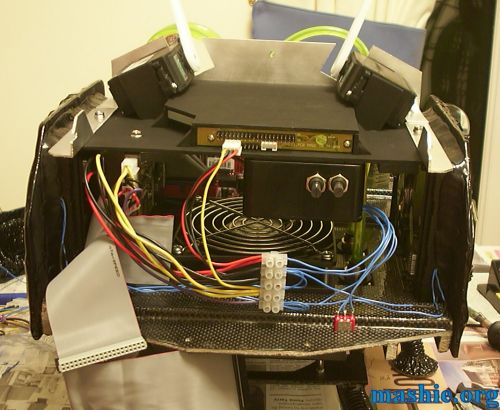 After a bit of of "hairdressing" it starts to move in the right direction though.

The black box with the two knobs is the controller for the wing servos.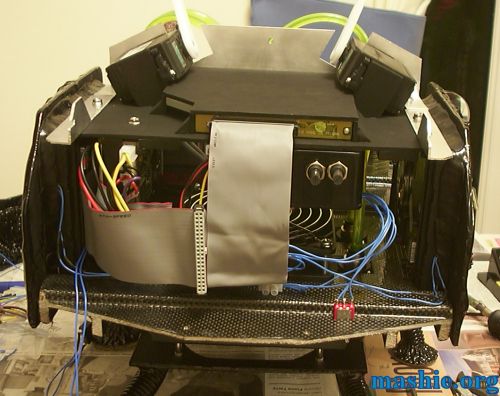 Rounded IDE cables might be good but they can't beat normal flat, properly folded cables when it comes to tight spaces.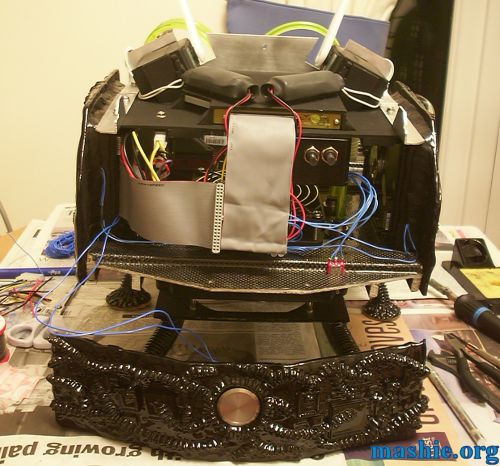 The wire management of this project comes to an end with the installation of two 4" UV CCFLs of which you only can see the inverters.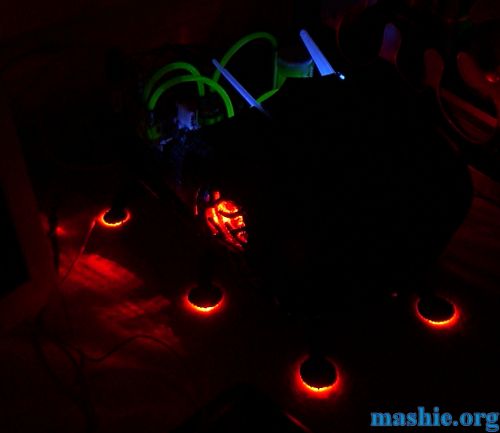 To make sure that all cables were connected correctly the bug was powered up once again. It was a surprise to see that the servo arms were UV reactive, not good at all since blue wasn't a planned colour to use. They will probably end up painted black after they are attached to the wings.