What has a beginning has an end...

The Y2k-bug is finally done after 6 months and many hundred hours of work.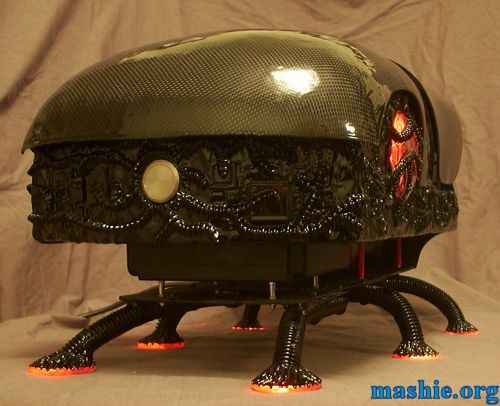 All red LEDs are on as long as the mains lead is connected to the socket and completely independent of the status of computer itself.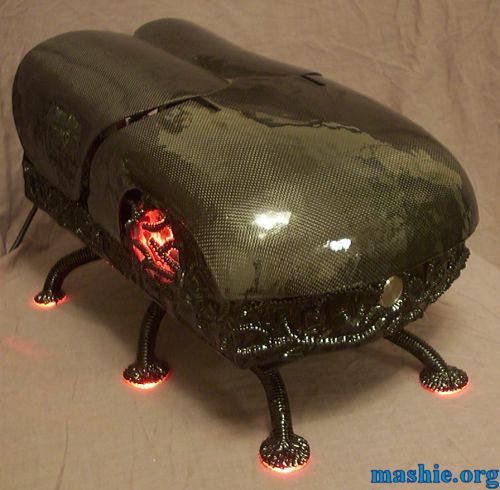 After all what is the need of a power LED...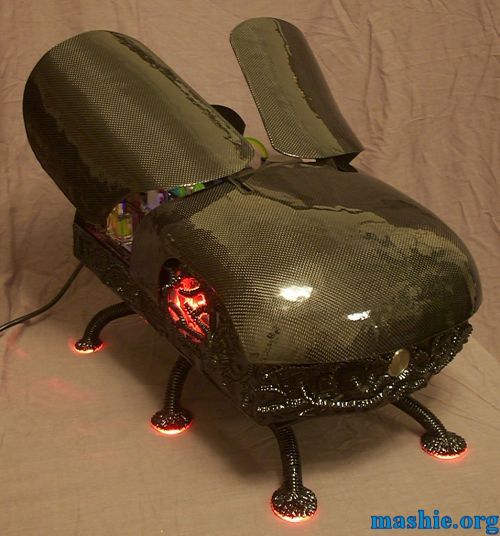 When you only have to check the position of the wings to see that the computer is inside is running or not.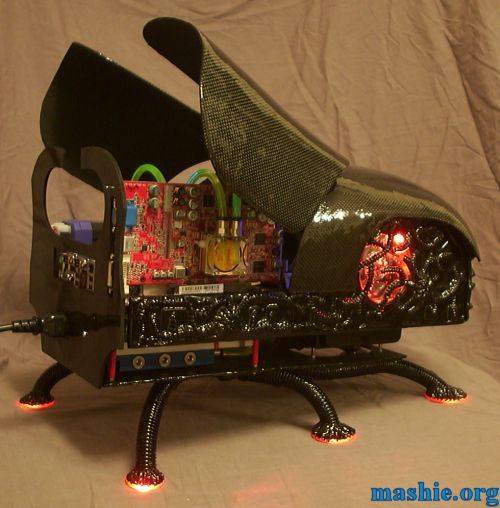 This is the lower of the two wing positions hiding most of the internals.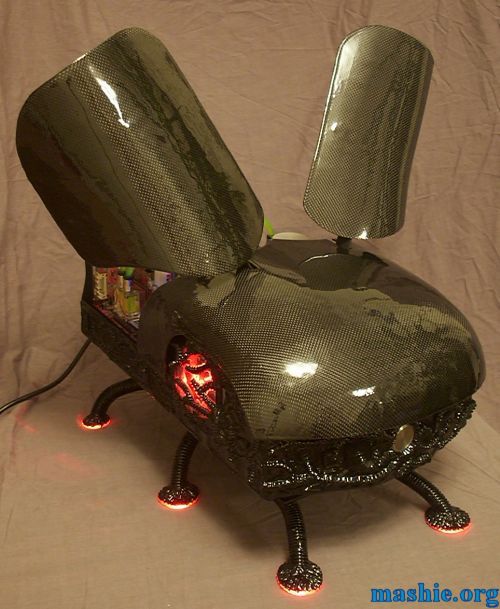 But with the flick of a switch the wings move up to the higher position which is my personal favorite.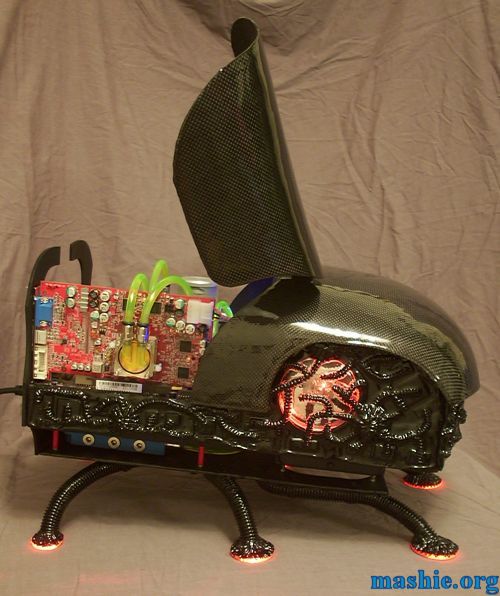 Much easier to get a good view of the internals in this position.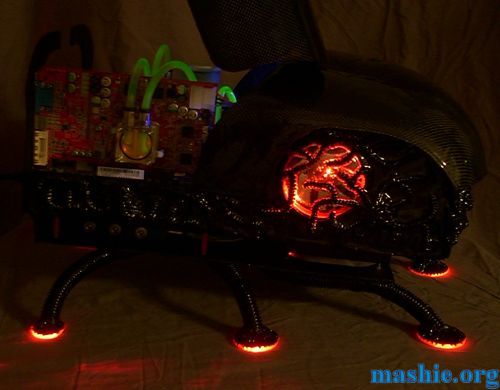 With the lights off it is easier to see the green UV-reactive "organs".
A better view of the UV goodness.