Rubber sealing and aluminium dust was not a good combination, they seemed to be in love so the only way to separate them was to use hand dish wash.
Two 88.9mm elliptical domes from
4D modelshop
put in place to verify the measurements of the holes.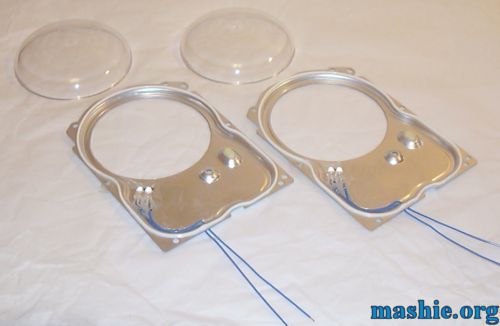 Two 7000mcd red LEDs and a resistor installed inside each aluminium top. Normal sanitary silicone was used to glue them in place. You might have noticed in the picture further up that there are "nipples" on both the domes from the molding process, they have been removed with 1200 grit wetsandpaper and rubbing compound.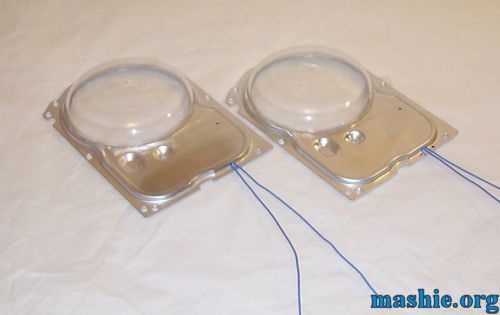 Both the domes glued in place with sanitary silicone. Each blue wire is going through a 1.5mm hole.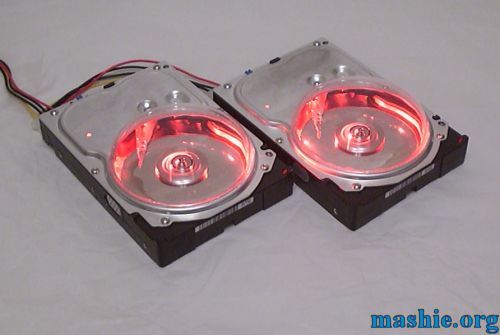 28000mcd of action, it is brighter in real life. The drives survived the stunt, passed both formatting and a surface check without issues. The wires from the LEDs are soldered to the bottom of the hard drive PCBs where the molex is connected.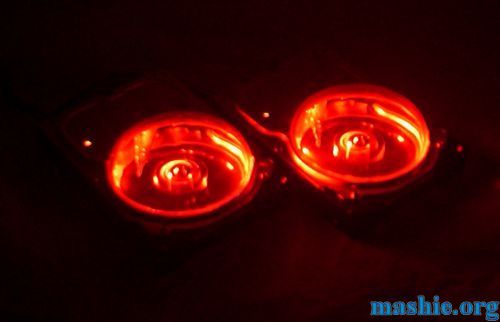 And here is the obligatory night shot.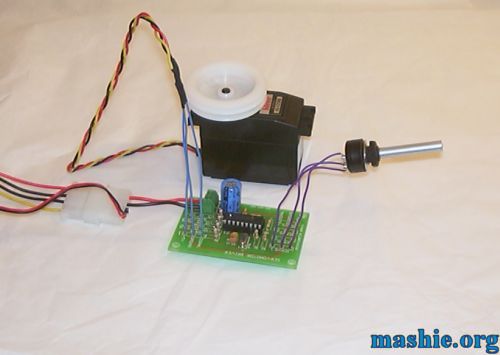 This is a
Four Servo Motor Driver
originally bought to use in
Oenone
but plans changes so it will now be used in this project instead. After a quick assembly it was tested to see if it worked as supposed, just turn the potentiometer and the servo follows nicely.