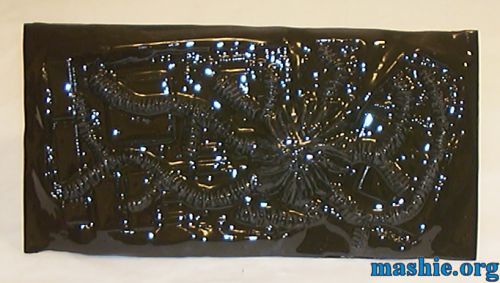 After adding a layer of resin and letting it dry for 36 hours this is the result. Very black and very wet looking...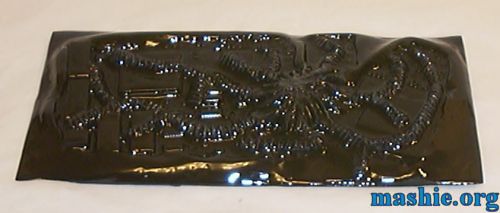 Due to it's very glossy nature it is quite hard to get a decent picture with the camera. I declare this test piece a success so this stuff will be used a lot from now on.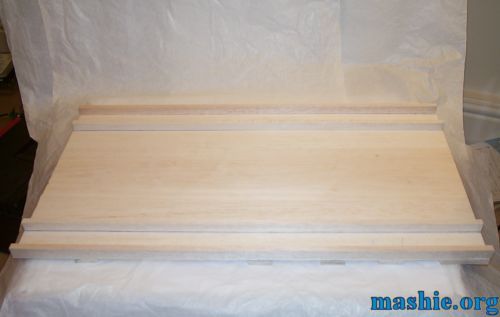 The main baseplate will be the carrying part of the bug and is made out of soft 3mm balsa wood. For added strength 1/4" x 1/2" balsa sicks were glued to the underside.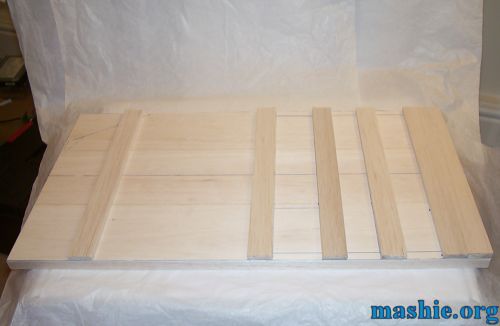 To make it a bit stronger 1/4" x 1" balsa sticks were added to the top in the other direction.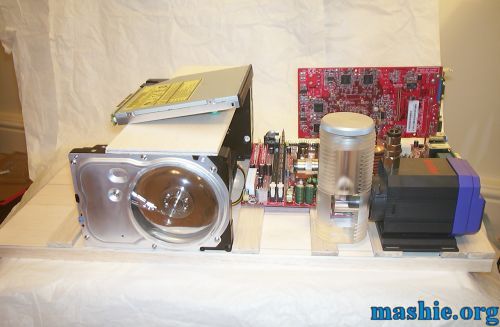 No this is not Kon-Tiki built by Thor Heyerdahl, just a test layout to see if all components will fit. The radiator and PSU will end up underneath the baseplate.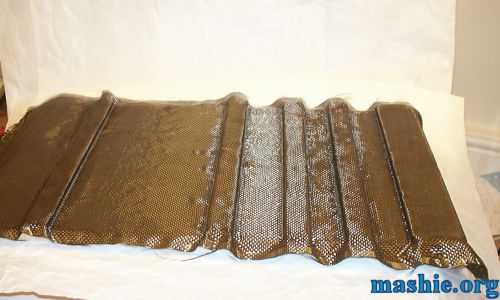 Balsa wood is extremely weak so it's purpose is to be used as a soft core between two layers of carbon fibre. This was the second attempt to apply a layer of carbon fibre to the balsa wood. The first attempt failed miserably since I miss judged how keen the fibre mat was to stay in the shape it was told to be... So this is the solution, a few drops of 3s gluee here and there and the fabric was forced into the preferred position before the epoxy could be added.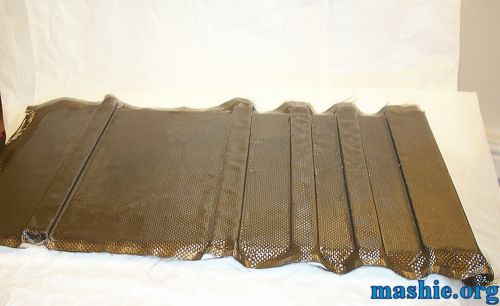 A few hours later the first side was done.