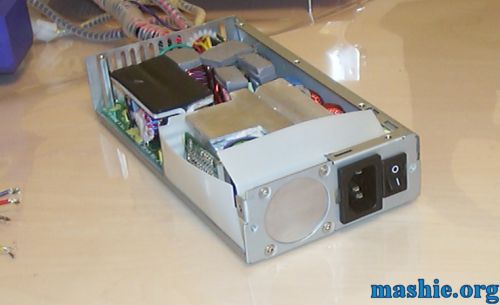 When the Milliput was all set it didn't take long to drill and tap the holes.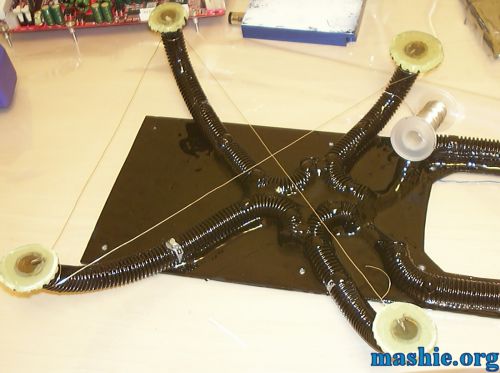 Advanced bug surgery, I used the view hole technique for the broken legs. A hole was drilled straight through the break surface in the epoxy core side the outer plastic tube. Then it was filled with some new fresh epoxy and was worked in properly by moving the broken piece back and forward. When done steel wire was used to keep the legs in the right position.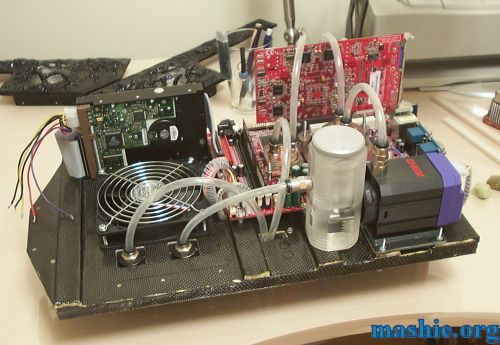 A minimalistic assembly done to test if all components still are alive. After water was added I booted up just to learn that the sweet ATI 9800 Pro was dead...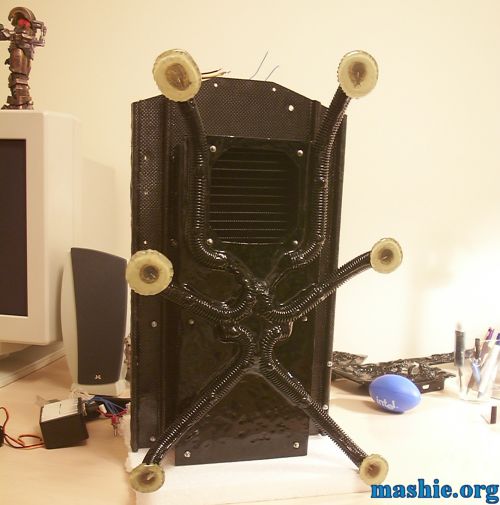 This is a view not seen in the original worklog, how the bug looks like from underneath when assembled.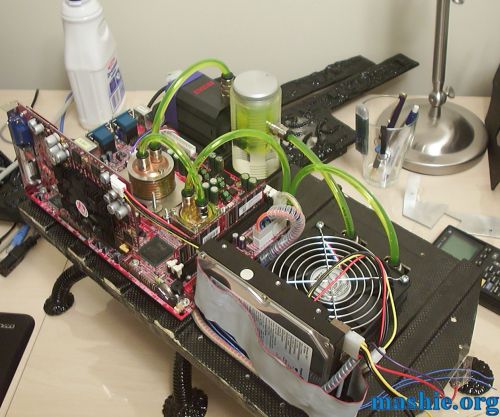 After talking with ATI they were very kind to send over a 9800 XT to replace the dead 9800 Pro. Since the XT isn't suitable to watercool the waterloop got some minor changes. It is a 9700 Pro in this pic as the new card still was in the mail.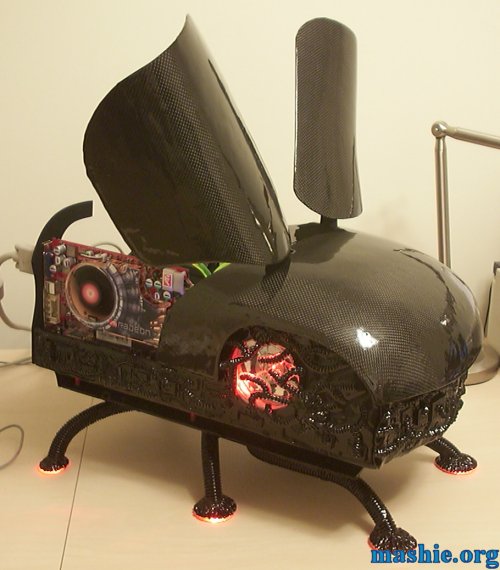 The Y2k-bug is done again!
You can see the XT in it's full glory. It was quite nice to notice that it didn't add much noise at all over the fan on the radiator which itself is nearly silent.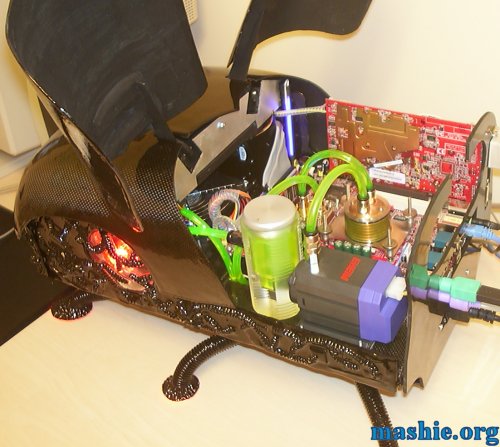 So you thought you reached the end of the worklog now?

Wrong, one more page with new additions has been added including a few videoclips.