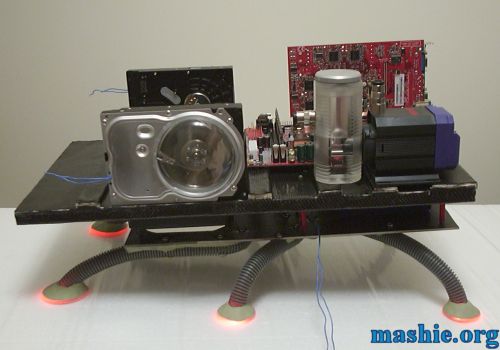 The first test to see how the final size and layout will be. A few construction steps have been done. First the feet epoxy has been cut to a more suitable shape and Milliput has been added. Another major step is that all spacers to be used between the two base plates are added as well.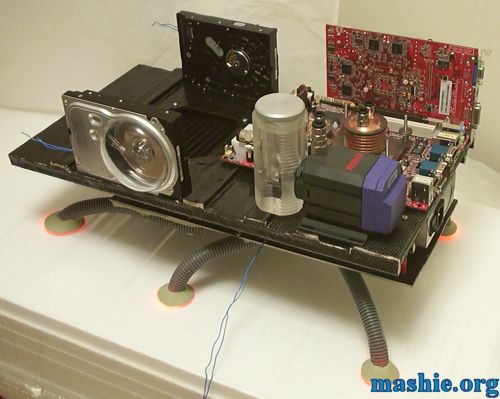 The new location of the PSU is far more suitable then before when it covered most of the view of the motherboard. The relocation of the pump is only good since all of a sudden the nice reservoir became visible.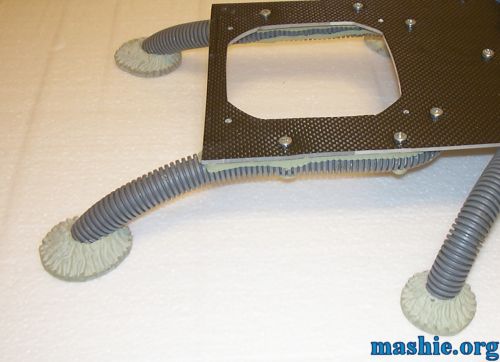 Some carving done with the Dremel in the Milliput similar as was done on the techno-organic test piece. As i said before, Milliput is a lovely material to work with as long as you ain't afraid of a lot of dust.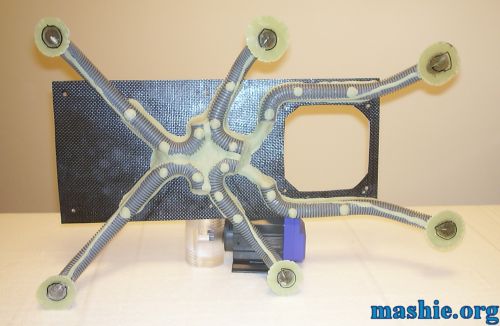 When I was adding Milliput to the feet I simply continued and covered most of the underside as well to give it a smooth and more natural look.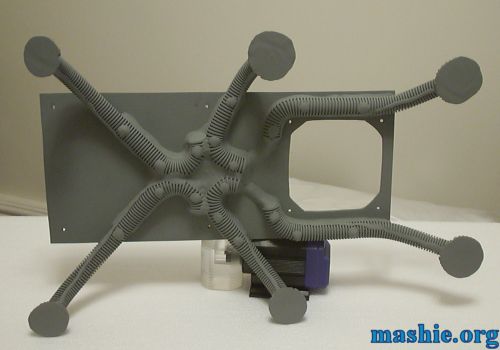 With all carving and shaping done a layer of primer was added covering up the carbon fibre as well as everything else.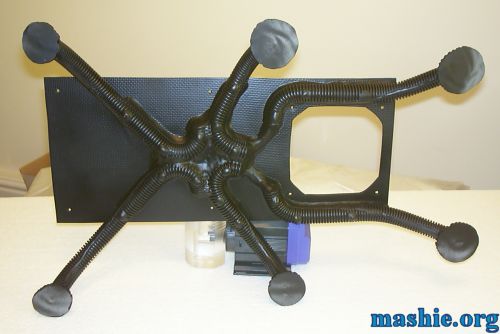 But the carbon fibre is not used in this case for looks but strength so I felt quite good when a layer of black was added as well.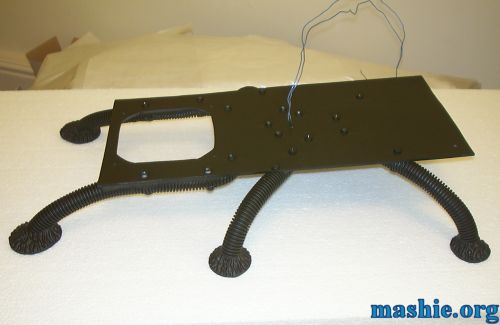 All painted, including my feet but that is another story. Just a tip don't use spray paint when you have bare feet...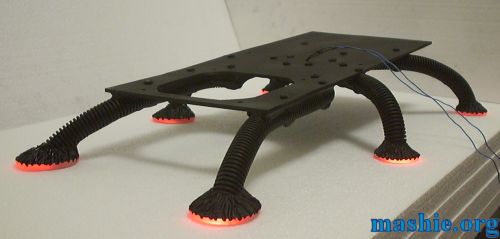 After I got my feet cleaned I continued to clean up the bug feet with the dremel and sandpaper so the red light could be visible once again.