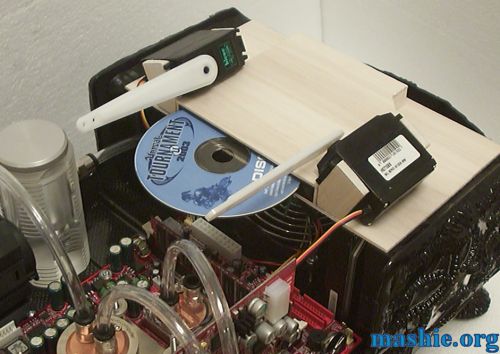 The upper baseplate was built using some more balsa wood. The CDRW+DVD can be considered "internal", only reachable when the wings are in the upper position. The servos are mounted at an angle so the wings go both up and out for a good view of the internals.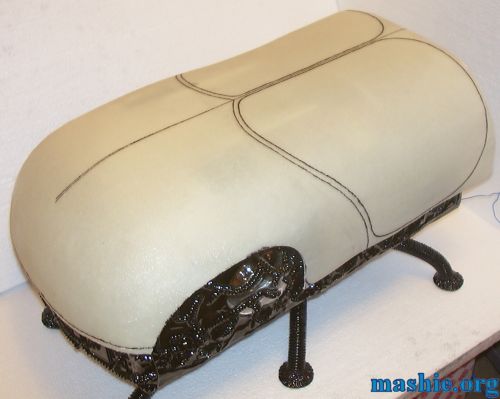 Some freehand drawing was required to get the shape of the wings correct. It was not easy to draw on a curved surface without any reference points to use.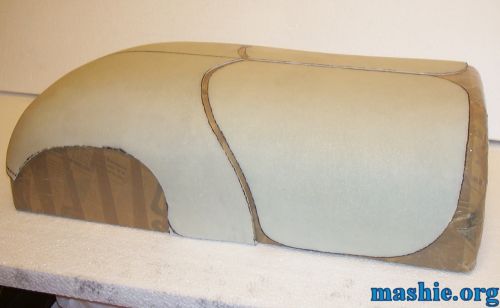 After an hour or two with the hand nibbler the wings were cut out. The space between the panels was an extra feature added by the nibbler giving some nice contours and a possibility to get a sneak peek of the internals when the bug is powered off.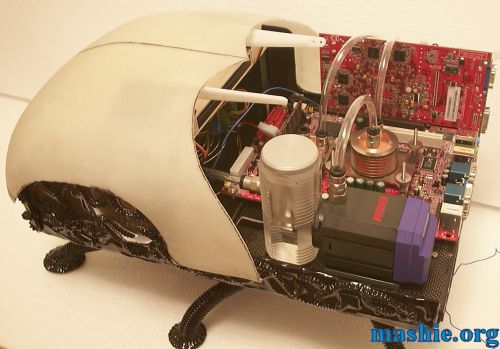 And this is the section of the bug that will be visible when the wings are in the upper position.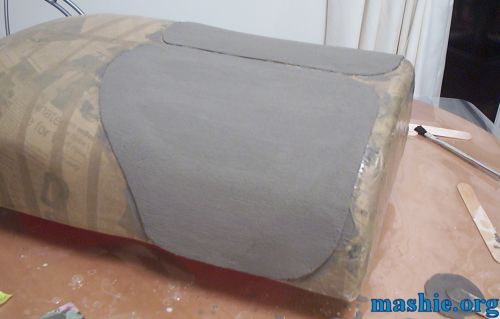 Both wings coated with a mix of nickel silver powder and laquer. After this picture was taken a lot of sanding and polishing was done but the result was not even close to the intended. With a bit of scrubbing with cellulose thinner the wings were restored to the previous state.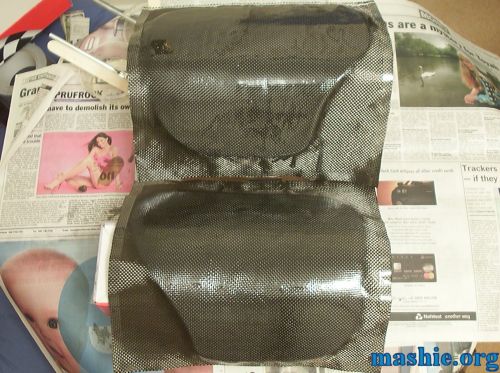 To keep an exciting look of the bug a more trusted technique was used - carbon fibre coating.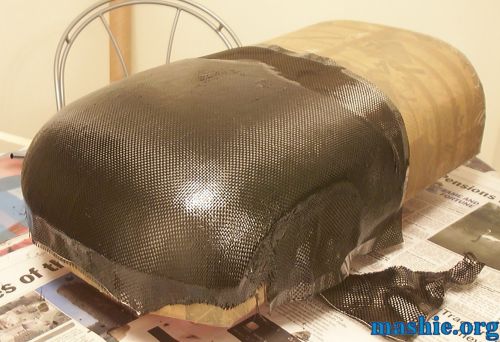 The front was coated with carbon fibre as well even if the double curved surface almost hit the limit for what the fabric could handle without folding (carbon fibre has zero stretch compared to t-shirts).