I didn't plan to make any further updates in this worklog but it seems American Airlines almost succeeded with what most contractors failed with 4 years ago - to kill the Y2k-bug...

So this is how the bug looked like when it was taken out of it's sturdy flight case: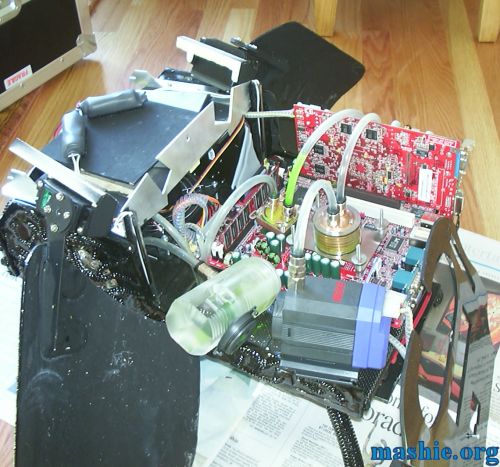 Damages from left to right: The balsa section around the CDRW / under the servos is crushed. The aluminium over the CDRW is bent. The northbridge block got one screw snapped. The pumphouse has been unscrewed and all the screwmounts on the pump are ripped off. The rear panel has been torn away from the PSU that it was screwed to.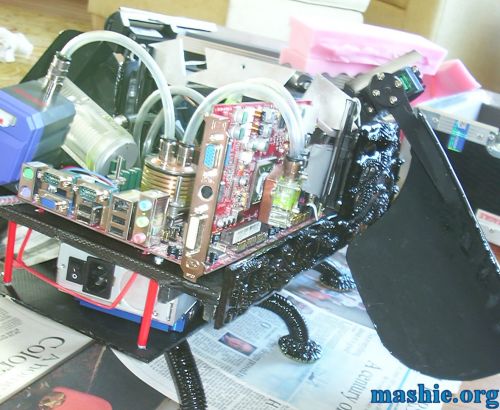 The GFx block is torn off as well, the left stack of USB ports are bent upwards, no other visible damages seen on the motherboard or GFx card. The PSU got relocated by snapping off some heavy duty zip ties and the two screwholes at the back of the PSU has been cleaned from any thread.
The three legs closest to the camera are off, the epoxy inside the plastic tubes has cracked.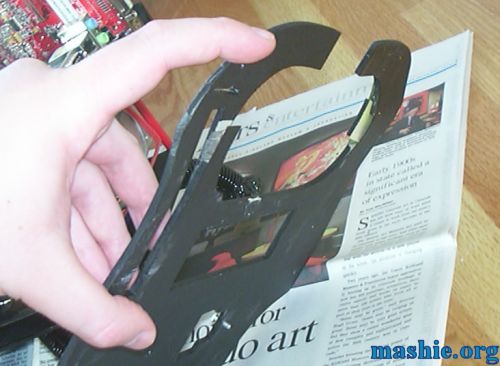 Carbon fibre is supposed to be strong but apparently it wasn't strong enough for the cargo people...

The HDD, CDRW and the PSU has been tested ok. The faith of the motherboard and GFx is unknown, luckily enough the bug was upside down when the reservoir decided to leave the pump.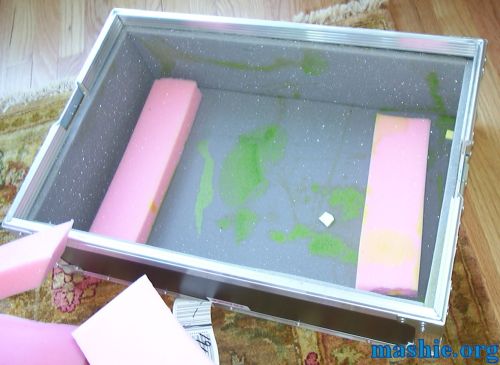 This is the flightcase used, very strong and sturdy, hardly any scratches on the outside.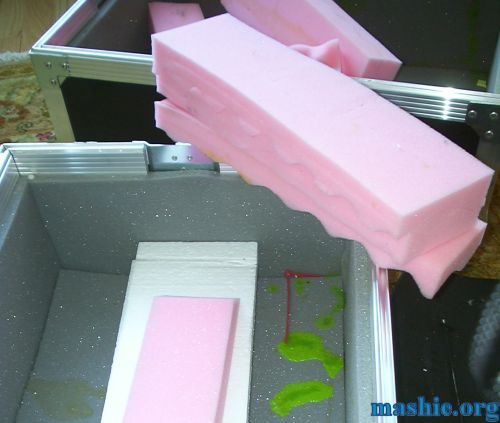 But on the inside you can see traces of bug blood everywhere. The bug got smashed against the insides of the case when it got dropped from a great height a couple of times. I really wonder what part of the word "FRAGILE" that the cargo people failed to understand.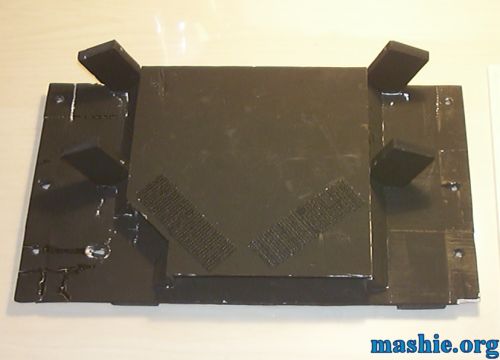 So after the bug was dismantled it was time to start the repair, first out was the upper baseplate holding the CDRW and the servos. All 20 pieces of wood were glued back in place.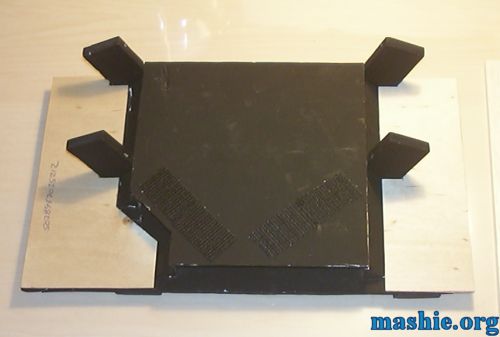 Due to the extent of the damages the balsa wood will be reinforced with 1/32" plywood.